⌂ › Resources › Choosing Your Movers
Choosing Your Movers
Looking for a moving company that you can trust can be hard! That's why we here at Easy Moves are here to make it easy! The moving industry is highly competitive and cut-throat which doesn't always benefit the customer. The market is saturated with day labor movers, craigslist side hustles, and uninsured businesses. On this page we'll outline a couple major red flags and questions to ask your moving company. Let's jump right in!
Are they licensed, insured, and bonded?
Any legitimate moving company will be licensed, insured, and bonded. If the company you called isn't insured and has an excuse such as "We don't need insurance because we will replace any damages!" run as far away as you can! This is a nightmare waiting to happen! If you want to be extra cautious or have a big ticket move ask the company for proof of insurance. Any good company will send it!
How are damages handled?
We wish it were not the case, but sadly damages calms are inevitable for a moving company. People make mistakes and something breaks. Movers are only human. But the actions that a moving company takes after a damage occurs is what defines them. Be wary of movers that will leave you in the dark. Unincorporated moving companies will often "disappear" without a trace. Make sure you know their policies prior to booking!
Are there hidden fees?
Moving companies are notorious for having a whole slew of hidden fees that are tacked onto your bill on the day of your move! Make sure you know what all fees/charges your move is subject to. Some hidden fees include: stair fees, step fees, long walk fees, and more! Easy Moves is proud to say we have zero hidden fees! Learn more about our transparent business model here»
Z

Licensed

Z

Insured

Z

Bonded
of businesses carry no insurance*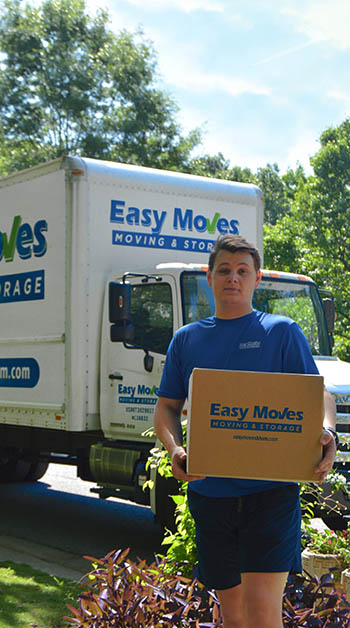 What is your cancellation policy?
Things happen and that's why you need to know the outcome of every scenario! Closings get pushed back all the time! Don't let yourself get stranded or charged by a moving company because of their policies. At Easy Moves we have a 24 hour cancellation policy. That means if you let us know 24 hours prior to your start time there's no charge! Didn't let us know in time? Don't worry we don't charge aggregeous fees like two hour minimums or one hour of labor charges; at Easy Moves we only collect the deposit.
What payment methods do you take?
Payment methods are a clear way to gauge a company's size and legitamecy. A company that takes only cash may just be a small business or they may be trying to reduce any sort of papertrail for a multitude of shady reasons such as: tax evasion, zero compassion for damages, etc. At Easy Moves we take every payment method! 
Do you offer coverage?
In the event a damage occurs you need to know your options. Whether or not a company offers coverage is a telltale of how they plan to compensate you. A company that fails to notate their coverage may be trying to hide something or they don't plan to compensate you at all! At Easy Moves we offer our standard and Platinum Coverage to help make your move an Easy Move!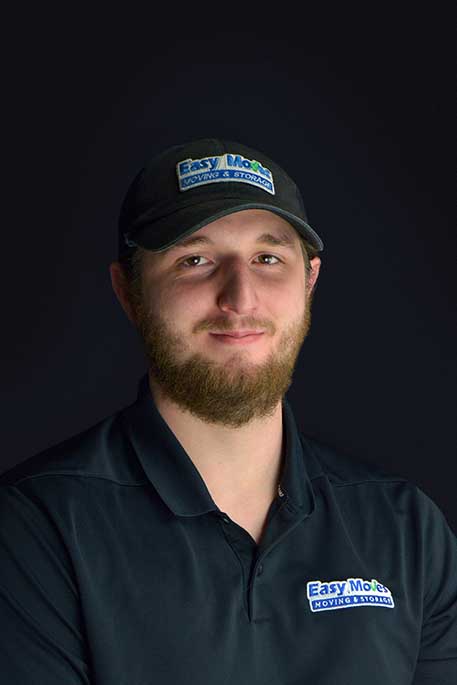 Robert Hinds II
Operations Manager
Robert joined the Easy Moves Moving & Storage team as just a mover. It wasn't long before he progressed through the ranks rising from a mover to a driver. Robert holds the title for the fastest Easy Moves team member to become a Crew Leader. With his impeccable understanding of moving and customer service it's a no-brainer that he was destined for management. Call Easy Moves Moving & Storage Birmingham now to experience moving made easy by Robert.