Packing Services
Easy Moves Moving & Storage is a full-service moving company. That means we can make your move the easiest move you've ever experienced by taking care of everything! And we mean everything! Our movers are equipped with the best packing material and knowledge to ensure that your belongings are safe and sound! Not interested in a full pack? We offer partial packs! Customers often opt for us to pack the hard things such as the kitchen and their closets. Partial or full we do it all! Call us today for a packing estimate! 
Quality Like No Other
At Easy Moves we don't settle for okay. We only settle for the best! That's why our packing materials are hand picked from quality sources and vendors to ensure our customers that they're getting the best of the best! But the qaulity doesn't stop there! Our movers are hand selected to learn and lead pack jobs. That means you know you move is in good hands with our crews!
"So glad a friend recommended Easy Movers to us. They were on time, had positive attitudes the entire day. Made our move from our home of 35yrs seem easy. 2 trucks, moved us 2hrs north and 11hrs later when they finished were still upbeat and positive. Very reasonable pricing. Call them!"
OFFICE HOURS
Mon:   8:00 a.m. – 5:00 p.m.
Tue:    8:00 a.m. – 5:00 p.m.
Wed:   8:00 a.m. – 5:00 p.m.
Thu:    8:00 a.m. – 5:00 p.m.
Fri:      8:00 a.m. – 5:00 p.m.
Sat:     8:00 a.m. – 10:30 a.m.
Sun:   CLOSED
REVIEWS (★★★★★ 4.5)
or fill out our contact form here»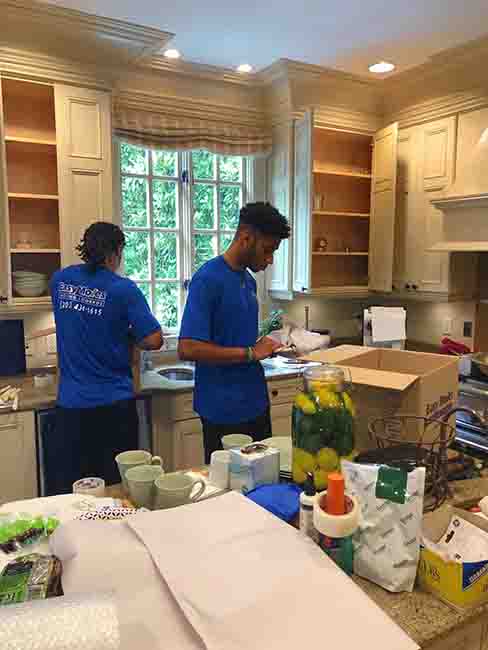 Our Mission
Since it's inception, Easy Moves has paved the way for a new generation of moving companies. The founder of Easy Moves Moving & Storage believed in creating a new type of moving company. The goal? A moving company that truly put it's customers and employees first. The moving industry has been long defined by it's shady business tactics, high turnover, and toxic work culture. Easy Moves had a vision. So what'd we do? We made that vision a reality. The Birmingham area had a moving company vacuum that needed to be filled.
Family Movers
Easy Moves Moving & Storage has and will always be a family company. Easy Moves is a moving company run by movers. We know the ins and outs of the moving industry. You know that your belongings are in good hands with our highly trained movers. Every mover is hand picked and trained hands-on with movers that have years of experience. 
Z

Licensed

Z

Insured

Z

Bonded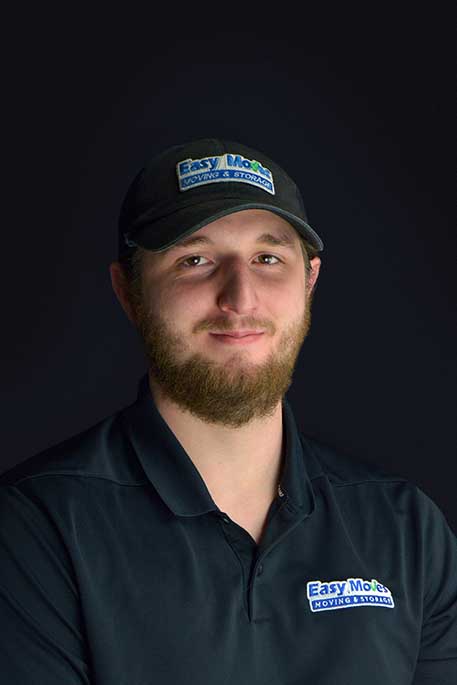 Robert Hinds II
Operations Manager
Robert joined the Easy Moves Moving & Storage team as just a mover. It wasn't long before he progressed through the ranks rising from a mover to a driver. Robert holds the title for the fastest Easy Moves team member to become a Crew Leader. With his impeccable understanding of moving and customer service it's a no-brainer that he was destined for management. Call Easy Moves Moving & Storage Birmingham now to experience moving made easy by Robert.