How To Move Yourself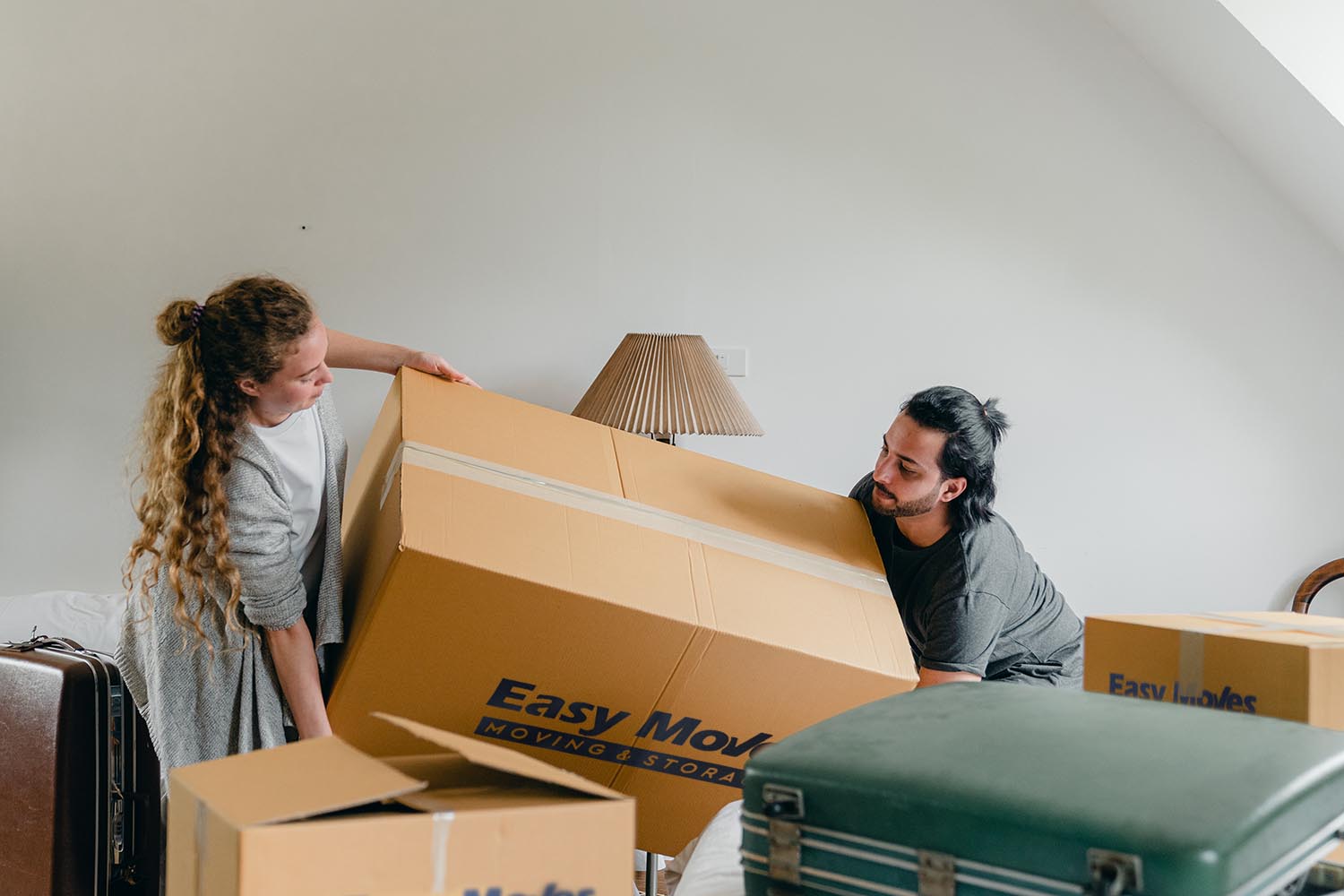 So you've come to the conclusion that you want to move yourself. Now what? Will it be easy? Will I save money? Let's break down the moving process and find out together! Remember, if you need any packing and moving tips give Easy Moves Moving & Storage a call at anytime at (205) 434-1615! We'd be more than happy to assist you!
Where To Start?
You're going to need a game plan. Moving at it's most basic is picking things up and setting them down, but you need to know how and where you're going to move. If you already know where you're moving then you need to figure out how you're planning on moving there. There's a variety of options such as a container style moving system such as Mobile Attic. Or you can rent and drive a moving truck such as a Metro Truck Rental. Keep in mind you will need to be over 21 to rent a truck from most places. There are a ton of options, but be sure to do your research on any option you might choose. An example is a U-Haul truck may be longer and lower than a Metro truck, but their boxes tend to be shorter in height reducing vertical space, so plan according to your needs!
What Are The Costs?
Be sure to scrutinize any contracts you sign. When using a rental truck service double check their fuel policy. Most rental agencies will charge you a flat fee on top of a per gallon charge (usually higher than the current fuel rates). Some truck rentals will have mileage charges and packages. EX. one company may charge 30 cents a mile while another company charges 50 cents once you go over the $125 package's 500 mile limit.
The next most important step is to know how you plan to protect your belongings and pack. Moving blankets don't come cheap! But if you don't pad your furniture you're in for a world of scratching! You could always use cardboard sheets to pad furniture or old blankets (emphasis on old because they'll never look the same after being in a dirty rental truck!).
What About Boxes?
Packing is one of the most time consuming parts of a move. Be sure to research the cardboard boxes you plan to purchase (this is very much a case of 'you get what you pay for'). Not all cardboard boxes are made the same. Checkout this article by Pantero to learn more» TLDR: if you have a box that doesn't have a high ECT (edge crush test) score the bottom most box of a stack may crush on the edge causing your leaning tower of glassware to become a toppled tower of regret.
Quick Tip:  Ask your local grocery stores for cardboard boxes! Apple bushel boxes work the best!
Is There Another Option?
Overwhelmed with the task at hand? Don't worry Easy Moves is here to help! We offer partial moving services to make your "solo" move all the more easier. Just need us to load up your rental? You got it! Just want us to pack your collection of energy drink cans? We can do that too! Decided to make your move less stressful by hiring a moving company? We think you made the right choice!
That's it! You're ready for your big day! We hope you found this article helpful and we wish you the best of luck with your upcoming move! As always if you have an questions or concerns feel free to give us a ring! Not even using Easy Moves? Doesn't matter because we love to help! So give us a call today!
Get an Easy Moves estimate by filling out our contact form or calling us at (205) 434-1615!