How To Prep For Movers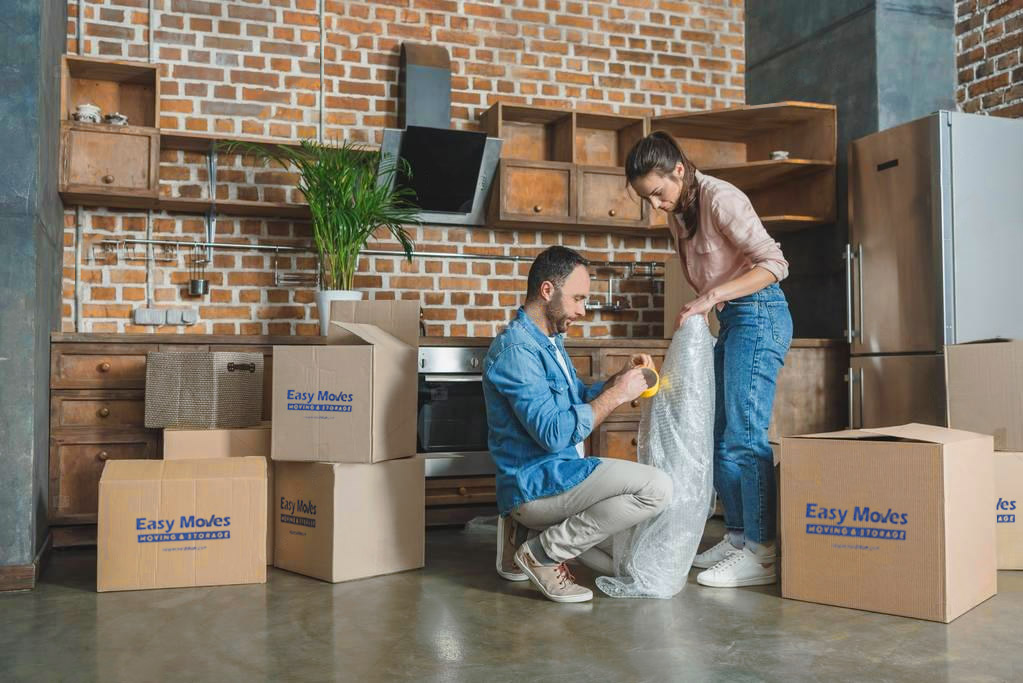 Your big day is coming! Moving day! But are you ready? Let Easy Moves walk you through this step-by-step guide on how to be prepared for your movers. It's not uncommon for your move to not go as perfectly as you had planned, and hopefully (with this article) we can help make it go all the more smoothly!
Where To Start?
This is an easy one. If you are using packing services skip to the next section. But if you are packing yourself stick around. On of the most overlooked aspects of a move is the packing. At Easy Moves we have rule of thumb that the packing while most likely take up to 3X longer than you think and you'll end up up with 3X the amount of boxes. Sounds crazy, right? But we've come to this conclusion after sending tens of thousands of estimates and comparing the amount of boxes the customer thinks they have to reality. So what's the takeaway here? Simple. Start packing as early as possible! I know you think you need to keep your Warhammer 40K mini figs out till the day of your move, but I promise you that your move will go a whole lot smoother if you pack them away now.
I Am Packed Now What?
If you already know where you are moving and have an idea of which rooms are which; then it's time to label and mark your boxes! Marking and labelling boxes will help expedite your unload and unpacking process. Examples include: Bedroom #1, Kitchen, Garage, Attic, etc. In your new home label the bedrooms with a numerical or alphabetical system.
Quick Tip:  Consolidate your boxes on the ground floor and closest to the exit/driveway. Ideally a garage or the room attached to the entry way. This will speed up the loading process substantially instead of making them movers "hunt" for boxes.
Boxes. Check! What Next?
If you are able and willing it's time to take apart your furniture! Disassembly and assembly can add upwards of 30% more labor hours onto your move! Why is that? Because every piece of furniture is different and if you don't have the instructions we're both going to be winging it! You can leave your bedframe for last and disassemble it the morning of your move. Now you might be asking, "can't the movers do it for me?". Of course they can! But most movers (including Easy Moves) will charge you the normal hourly rate for it. So, if you're looking to move on a budget—get wrenching!
I've Lost A Bolt. Now What?
Don't worry we call that weight reduction in the industry. It wasn't structural anyway…. Right..? All jokes aside the last tip is to prep you access point and drive/parking lot. If you live in an apartment contact your apartment's office and see if it is possible to reserve some parking in front of your unit for quick loading and/or unloading. If you own a house be sure to clear the drive of any vehicles and articles such as grills and basketball hoops that the truck might hit.
That's it! You're ready for your big day! We hope you found this article helpful and we wish you the best of luck with your upcoming move! As always if you have an qusetions or concerns feel free to give us a ring! Not even using Easy Moves? Doesn't matter because we love to help! So give us a call today!
Get an Easy Moves estimate by filling out our contact form or calling us at (205) 434-1615!