How To Move On A Budget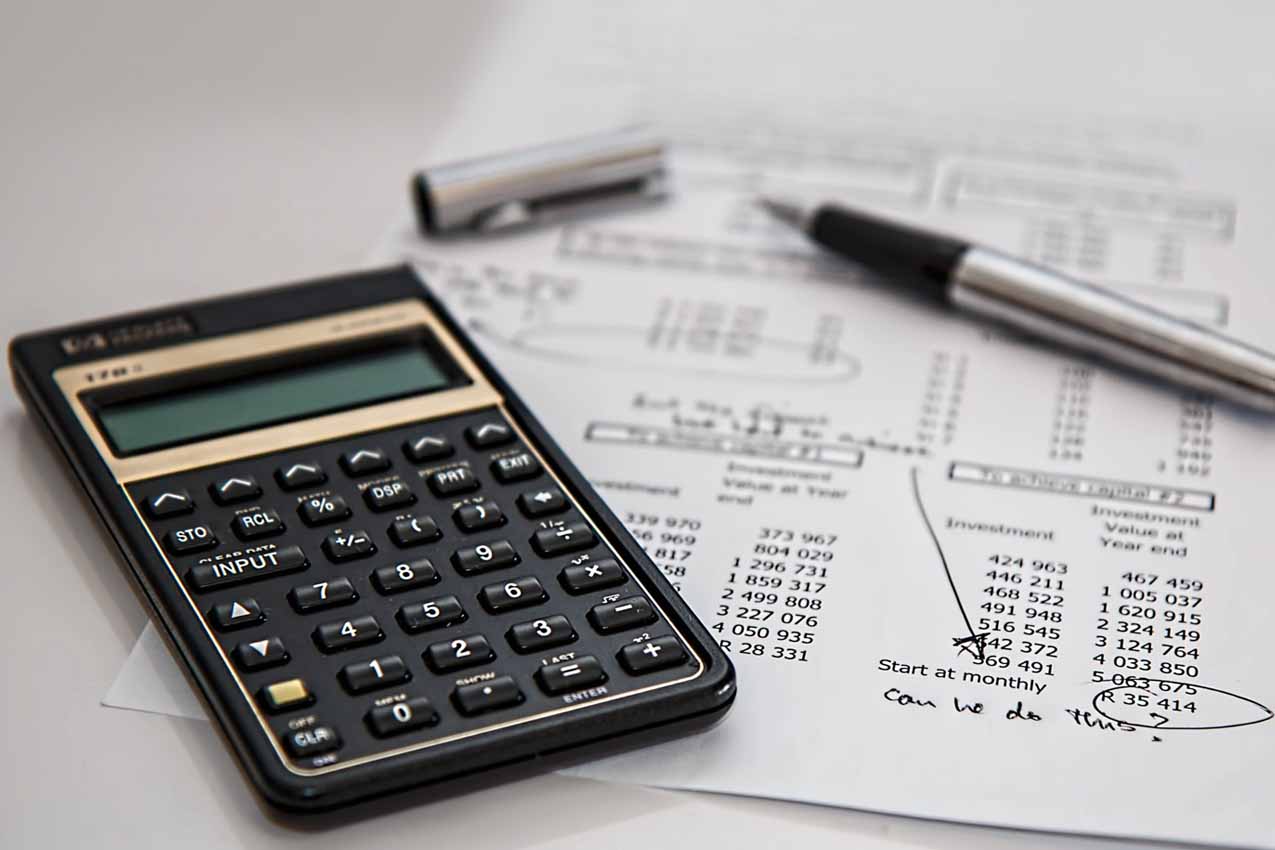 You're looking to hire some movers, but your budget is a little tight. What can you do? There's quite a few options to pick from and an equal amount to steer clear from. In this article, we'll go over our top recommendations and a couple of options that you should avoid at all costs. Moving is already stressful enough, so let's make this decision easy!
Is it possible to move on a budget?
Of course it is! But it depends on a two factors: the size of your move and the size of your budget. If you're trying to move a fully furnished 2,000 sqft home with a budget of $250—good luck. The average size of a house is roughly 2,000 sqft and according to My Moving Reviews, "the national average cost of a local move is about $1,500 with a price range from $800 to $2,200." So unless your move is well below average, we don't think you're going to stay within that $250 budget.

While this may sound like the steal of the century—the only person being robbed is you.
Steer clear of these options
Let us start our breakdown of moving on a budget with the options to avoid at at all costs. These are options are sure to leave you with nothing but regret, broken furniture, and a hefty final bill. Now there can obviously be exceptions to this. Sometimes there truly can be a diamond in the rough, but unless you're willing to take your luck of the draw, we generally don't recommend these options.
1) Super Budget Movers
You're skimming the web and you come across the "super budget movers". They seem decent enough. They have alright reviews, a good website, and some nice pictures. The detail that catches your attention though is their really good pricing. Everyone else you've called charges over a hundred dollars an hour, but they only want $99 for your whole move! It's the deal of the century! The days of moving yourself are done now that you've found this company, right? Probably not.
The biggest issue with opting for a "super budget mover" is that they are most likely not disclosing their actual charging process on purpose. What do we mean by that? Simple. While the initial price may have been $99, after 29 additional fees and a supply upsell, your final bill comes out to be more than it would have been with a professional moving service. Not really as budget friendly as you had hoped.
2) "I know some guys."
We've all heard "I know some guys." While this may be a tempting offer, we'd steer clear of it. This is a sure-fire way to have your furniture broken (if not stolen) and ghosted. With no number to call and "some guys" not being a legitimate business, your in a bit of a pickle. I guess the money you saved could go towards replacing the stolen furniture though.
PRO TIP: if you do opt for either of these options just be thorough when you look into them and ask them as many questions as you can think of.
Runner-up budget option
The runner up budget move option is none other than an on-site storage unit. With plenty of options such as Mobile Attic and PODS, you're sure to find a good deal, right? Well the answer is complicated, the reason being that it can be hard to calculate all of the costs involved. Unless you plan to load and unload it yourself (which we have a guide for here») hiring labor can turn what was once a set cost into a budget nightmare. This is especially true if you hire the aforementioned "Super Budget Movers" or the "I know some guys" to load/unload your containers. Just be sure to factor in all of the costs involved with a mobile storage unit such as labor to load/unload, the drop-off and delivery fees, fees to store the unit at their facility if necessary, furniture protection rentals, etc.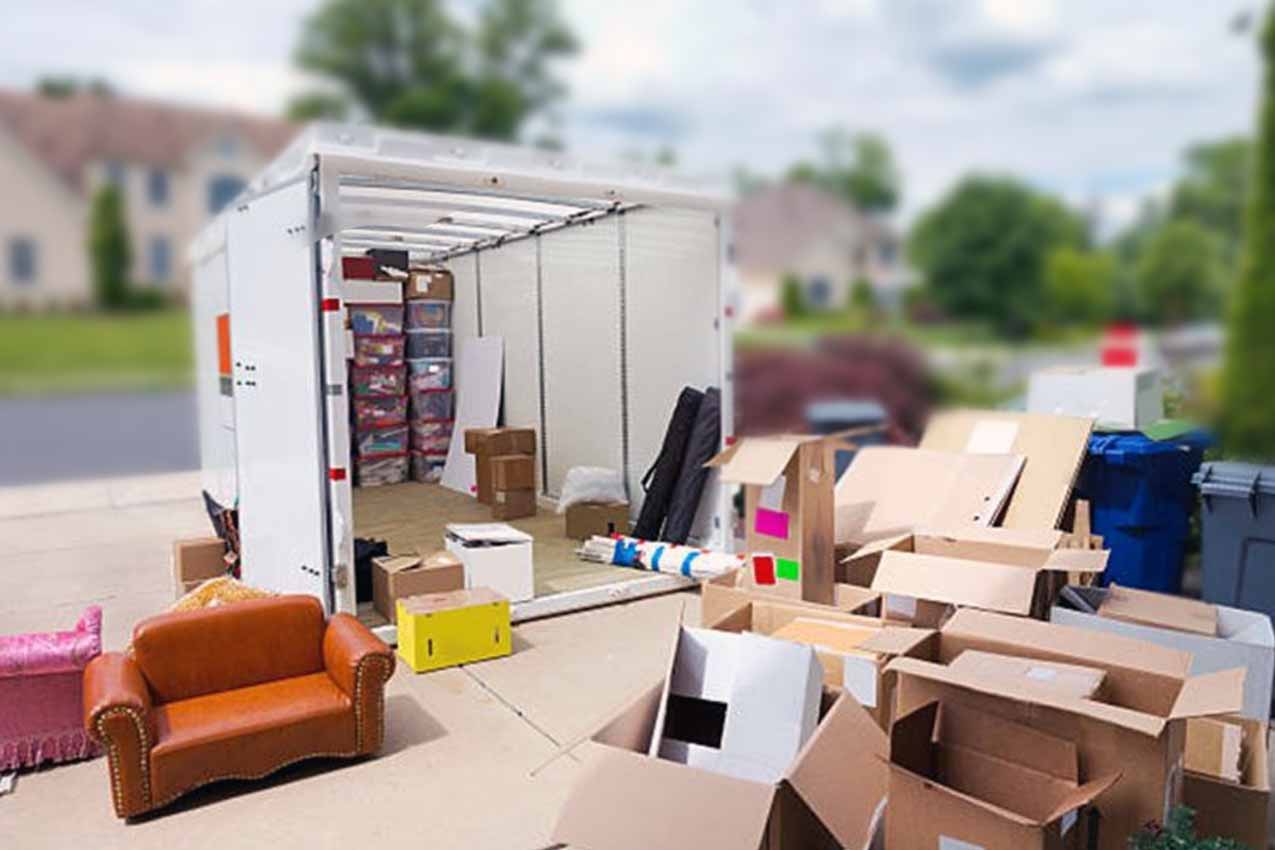 An on-site storage system might seem like the best option for a budget move at first, but be sure to run the numbers to get the actual cost.
"Parking can be a big issue – There has to be an adequate place (parking spot, yard, driveway, etc.)…(you may be charged extra if there are any difficulties and obstacles). Parking is subject to city laws and neighborhood regulations, so you may need a special permit to have a moving pod parked on the street in front of your home or in your apartment complex."
Easy Moves' Recommendations
While the best moving experience you can get is from a full service moving company like Easy Moves Moving & Storage, we understand that sometimes a full service move is a little too pricey. That is why we have three recommendations to get your move done on a budget! Let's dive right into them now!
1) 
Use your own vehicle
If you have a large vehicle such as a pickup truck or an SUV (or even just a crossover) you can move your belongings yourself in your own vehicle. According to Builder, roughly 17% of Americans live in an apartment. Although not the most ideal, a one to two bedroom apartment can be moved in about two to three trips in a personal vehicle (depending on the size of your furniture and vehicle). This can be made even faster if you know someone or own a trailer. At the time of writing this article, we cannot recommend that you rent an SUV or a pickup truck to complete your move. A pickup truck rental averaged $66/day while the SUV rental was $55/day. Renting a trailer was around $25/day (excluding any fees/insurance), but a rental moving truck can be rented at a similar price which is our preferred option.
2) Use a rental truck
While a trailer at $25/day sounds like a good deal—you can rent a box truck for hardly more! At the time of writing, a 10′ U-Haul was $19.95/day plus 79¢ per mile. It is "slow  season" for moving (winter) but in the summer we've seen a 10′ U-Haul get as high as $129/day plus 79¢ per mile. So keep rental rate hikes in mind. It will always be the cheapest to move in the winter. As we mentioned above, just keep in mind that unless you opt to load a rental truck yourself—the labor can add up fast! Time and time again we have customers that opted for our rental truck (un)loading services tell us that they spent more using a rental truck and labor than if they would have just opted for out full service moving. Also, keep in mind that you now have to drive a 10K pound truck around town. Always run the numbers before you make your pick!
"Take note of your [rental] truck's height. Before you drive under any bridges or underpasses, make sure the truck will fit by a comfortable margin. Never drive underneath something unless you're absolutely certain your truck isn't too tall to fit."
3) Discounts, special rates, and more
Last but not least, our final recommendation is just explaining your situation honestly to a professional moving company. We here at Easy Moves know that moving companies have garnered a pretty bad rep in the past decade (deservingly so). Moving companies held people's belongings hostage, committed fraud, and more. That's why Easy Moves is dedicated to changing this negative image with our "Transparency You Deserve" initiative! All of this is to just say talk to us. We're here to help in any way we can! You'd be surprised to hear how willing to work with you a moving company can be. Need a hard cap on your total bill? We can do that. Need to split your bill into payments? We can work with you. Every story is unique and we're willing to help you in any way we can! Give us a call today and we'll work with you!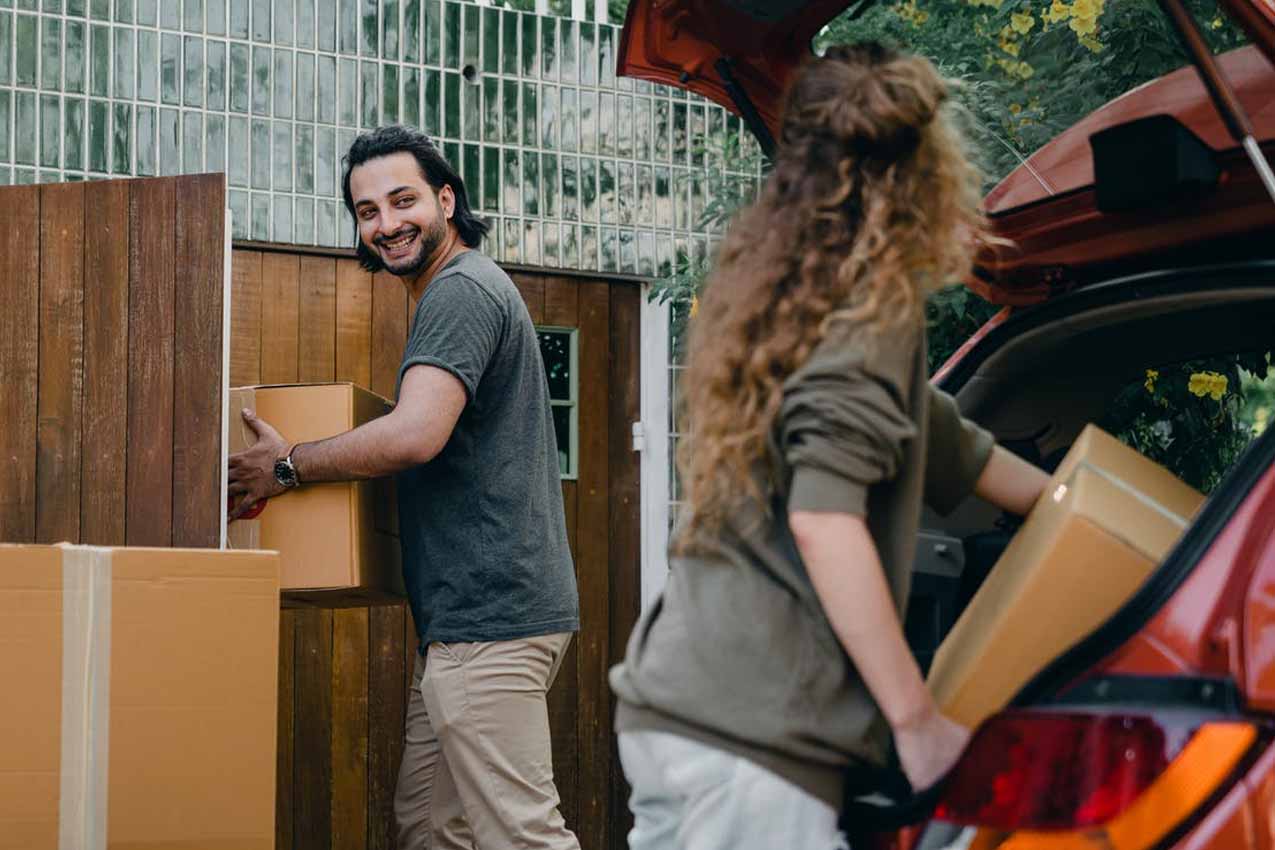 Moving yourself using your own vehicles can be slow and time consuming, but very cost effective.
What does Easy Moves recommend?
There really is no wrong answer (except for "Super Budget Movers Totally Not A Scam LLC") for choosing how to get your move done on a budget. It all really just depends on your budget and the size of your move! If you're physically able to move your furniture than a rental truck or using your own vehicles is more than a viable option! Don't want/unable to move your furniture? Call us at (205) 434-1615. Not using our moving services? Doesn't matter! We're here to help, so give us a call today!
Need professional movers? We got your covered! Get an estimate today by filling out our contact form or calling us at (205) 434-1615!